• alviticreations • beauveste • churchcandles • churchsupplysolutions • communionbread • northstarbrands • sacredvessels • sacredvestments • worshipfurniture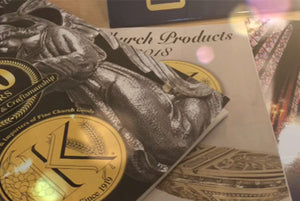 Hello!  Welcome to North Star Brands.  Our team is committed to the best in the church supply business at the best price.  Come shop with us!
---
• Alviti Creations • Chalice Style A-8122G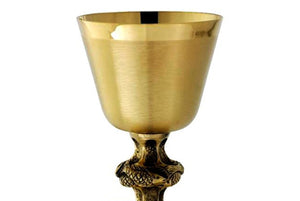 This beautiful chalice from Alviti Creations is a fusion of Old and New World design!
Click Here
to learn more.
---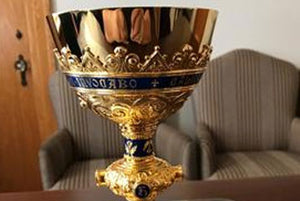 Many thanks to St. Stanislaus Parish in New Haven, Ct. for their recent purchase of this beautiful imported Polish chalice from North Star Brands! Enjoy 15% savings and FREE shipping on our complete line of imported Polish Chalices by Veritas Polska. #veritaspolska,#northstarbrands,#goldchaliceClick Here to view our complete line of imported Polish Chalices.
---
I recently had the pleasure of assisting a customer with an Ostensoria purchase for the permanent Diaconate program in the Archdiocese of Los Angeles. After presenting the customer with several models and styles, they decided to go with style FCZ M-575 from the F.C Ziegler Company. Upon receiving the Ostensorioum a few days later, the customer called to let me know how beautiful the piece was. The customer also asked me about best practices/recommendations in regards to maintaining the Ostensorium's beauty.
---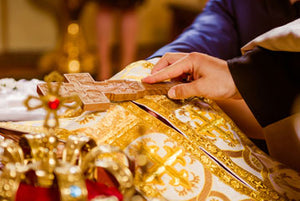 Take a look around our site and explore the categories and product offerings. We are always offering new and exciting items. Check back often. If there is something special that your require that is not on our website, shoot us an e-mail and we will do our absolute best to help you out. Relationships with our customers MATTER to us!